Oh Pendleton, let me count the ways you make my heart pitter-patter.
It's no secret that Southwestern and Native American styles are continuing to explode in the market, finally making their way to home decor. As evidenced by the bible's Fall look book. I obviously was way ahead of this trend by marrying a native 😉 (Hi Husband!). There's something so comforting about those gorgeous southwestern colors and the tradition of those Native American patterns isn't there? Let's have a swoonfest over one of America's most famous purveyors of style, Pendleton.
Here's my Fave Five:
1. The Heroic Chief Cardigan and Pillow and Backpack.
Did you just gasp out loud? I did, and then I had visions of sitting outside on a crisp Fall day wrapped in my chief cardigan, sipping a pumpkin spice latte. (in my visions I do all sorts of fancy, movie-esque things – don't you?)
2. I'm going to give you a second to sit down…because if not this will certainly make you weak in the knees – fair warning. It's the Lindsey Thornburg Trench Cloak.
I don't know who this Lindsey is, but girl has got it goin' on. Just ignore the price tag on that bad boy and imagine how ridiculously chic you would be actually owning something called a "trench cloak". I like to imagine how amazing I would look outside at a football game, hair perfectly styled, all the ladies wondering how I came across such a fabulous cloak. Reality check – my outings involve sweatpants and target. 😉
3. One day I will have a bambino, and she will have gorgeous Native American skin like Kevin and I will fawn over her while we sit in her nursery with these adorable stitched pieces framed on the wall.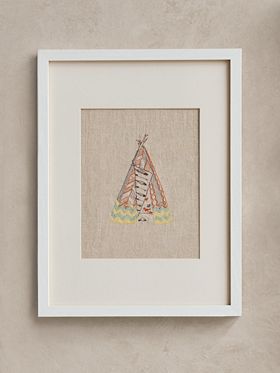 My favorite is the teepee. What about you?
4. There's a whole series of these art pieces, but I think this one is my favorite.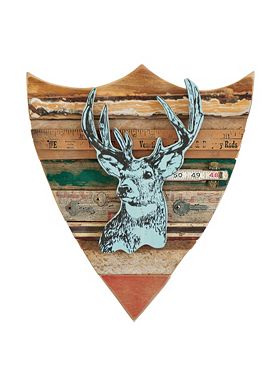 5. And then there's the bags. SWOON CITY. I mean, you could spend hours trying to pick a favorite, but here are my tops: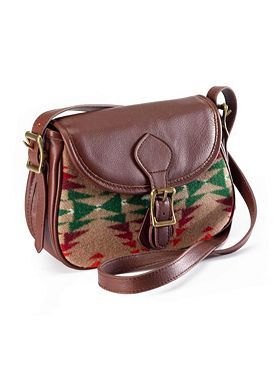 That was fun wasn't it?? Now if you want to get in some serious trouble and accidentally blow through a couple of hours go and search "Pendleton" on etsy-vintage. Love!